Updates must be installed by Positrak Support staff.
1. Initial release for Credit Card Integration via Square and BlockChyp. Learn more here: https://positraksupport.com/new-positrak-feature-credit-card-integration/
2. "Fitment" button added in the inventory screen to view the Buyer's Guide for a part, as well as "Fitment Report" added in the Inventory screen. This can show you application popularity on a part and how your inventory matches up to it.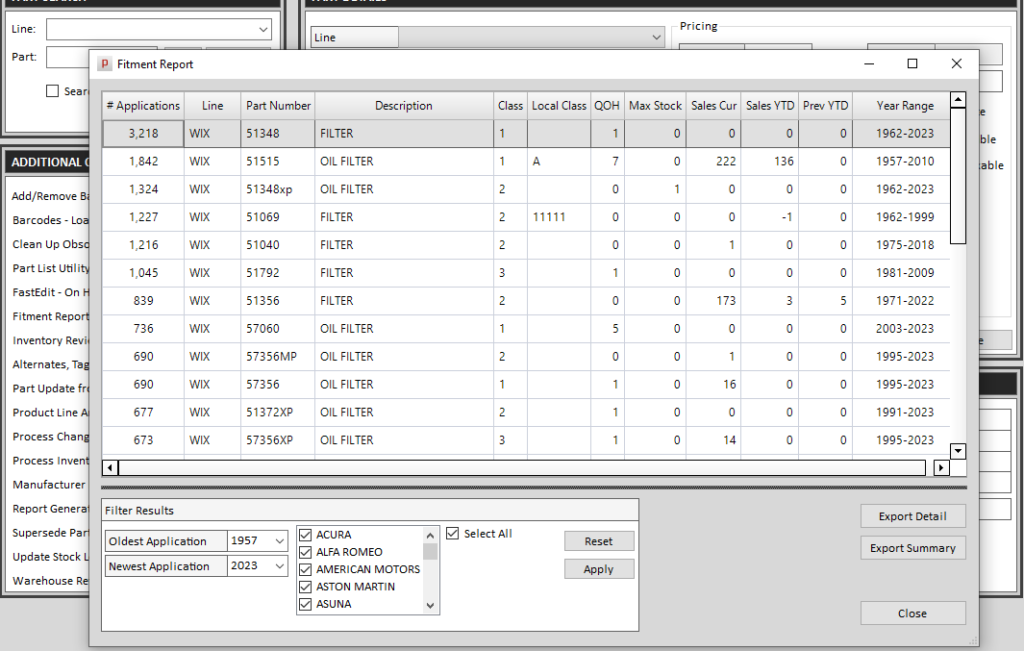 3. Additional "Manual Sale" feature added that will add parts to the database rather than going through a single part number.
4. Modifications to the Transaction Search screen – made it automatically search account/part # in Historical Transaction Data (data imported from previous system), prompt if found.
5. Other various improvements.