Updates must be installed by Positrak Support staff.
Improvements & additions to several reports:
Core Report
Daily & Monthly Salesman Report
Backorder Report
Mechanic Report
Added more information to the list of recent invoices when viewing/reprinting from POS.

Added a "Valuation Logs" report in the Reports Menu, where you can find daily archives of AR totals and inventory values.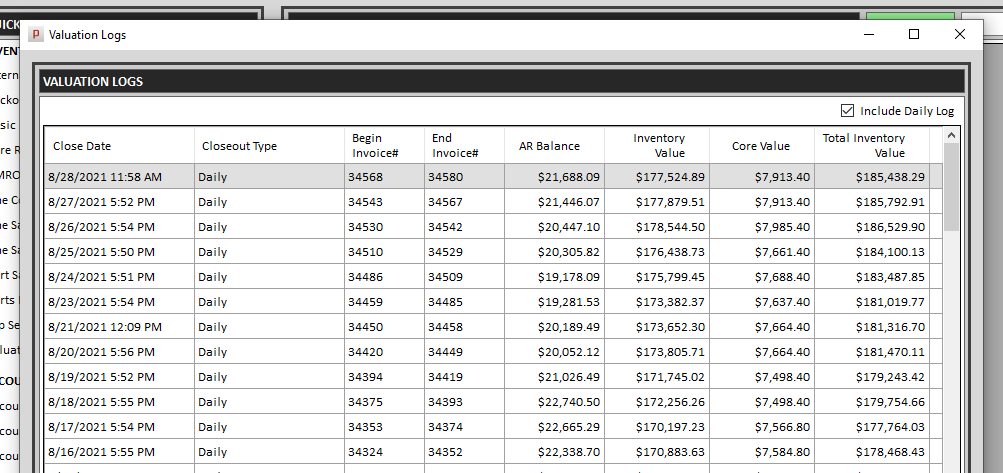 Improvements to Warehouse Returns, including the ability to scan in returns for cores and defects.
Added the ability to reprint an End of Month closeout from the End of Day menu, which was previously disabled.
Various other improvements.