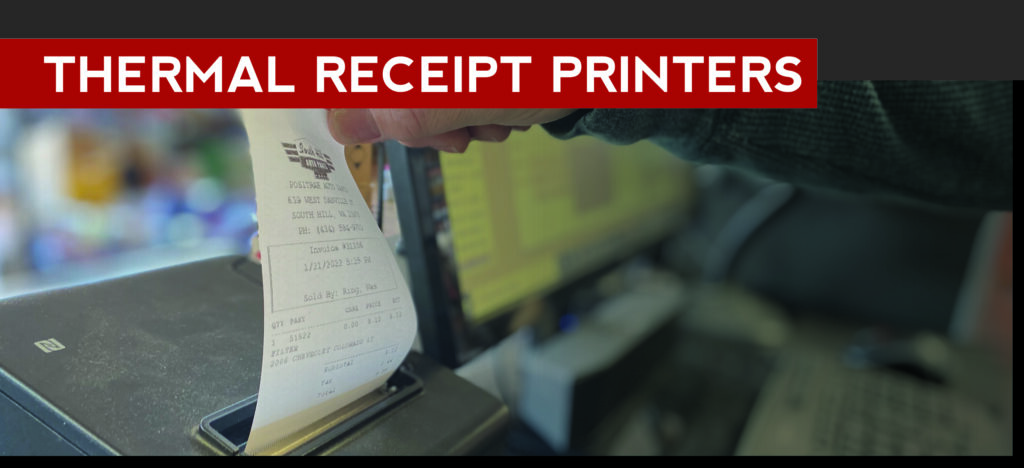 Thermal receipt printers are a good way to save money on supplies. Here's a little more info:
In Point of Sale, all cash invoices can be fed directly to the thermal receipt printer. This saves money on supplies like toner and paper, as well as wear and tear on your primary laser printer. There is also a way to force charge tickets to the receipt printer if the customer doesn't want their copy and you don't want to waste the paper.
Pricing
You can add receipt printer(s) to your system for just $5 extra per month. The printer hardware varies, but is currently around $425 for an Epson printer.