***PositrakPro Release Ver 2.0.3.2***
Updates must be installed by Positrak Support.
1. Added the ability to immediately reprint an invoice after adding a signature to an existing ticket from the Invoice Options screen.
2. Enhancements to the POS screen to optimize startup speed.
3. Added a new shortcut to the Qty field when selling a part to use in conjunction with a desired GP%. Use it by typing in the desired GP and the letter Z – "40Z" to get 40% GP.
4. Enhanced the "Multiple Parts Found" screen with color coding as well as the On Hand display in POS.
5. Added validation feature when returning parts, along with a new security role to override if allowed.  This is an optional feature that must be enabled in Preferences.

6. Changed the display on printed/emailed tickets for exchanged cores – zeroed out the core price. It will still show on the screen, but will be zero on the print/email copy.
7. Added ability to delete an employee from the "Edit Salesman" screen. Sales History must be transferred to another employee. This will prompt, asking which employee to transfer to.
8. Fixed the display on a ticket that is a credit that displayed 4 decimal places on the return amount. Fixed to show only two decimals.
9. Added ability to split payments and cash sales between Tender Types.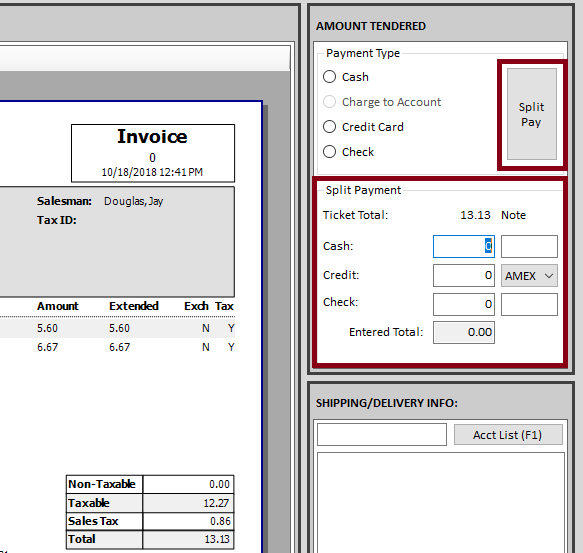 10. Added a user preference to automatically create a PO for parts ordered at POS via stock check. A prompt will still appear to ask for the supplier.
11. Added the ability to right click in the catalog to enable/disable primary lines.