Updates must be installed by Positrak Support.
Added new Auto-Generator for the Purchase Order System.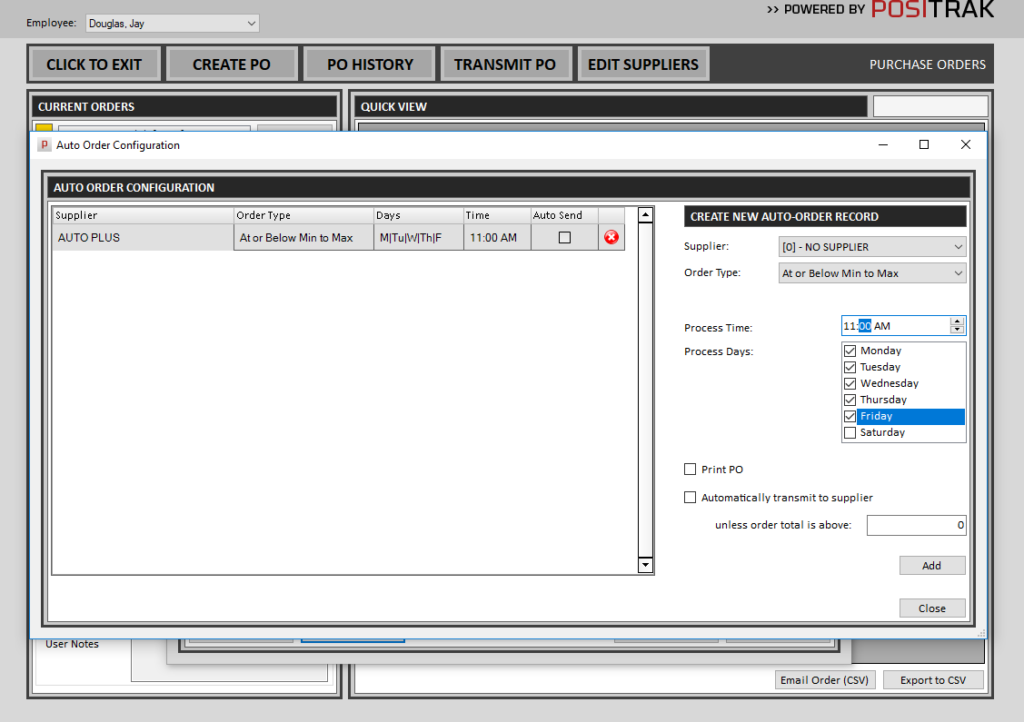 Added a batch processing feature for invoicing in the AR Screen.
Fixed minor issue with notes field on printed POs.
Changed the month end procedure with the Age Analysis Report – it now prints prior to the closeout and aging and saves a PDF on the server.
Added "Account Sales Comparison" report in the reports menu to compare sales from current year to previous year.
Other minor improvements.