Updates must be installed by Positrak Support
Added a security role at POS to control access to processing ROAs.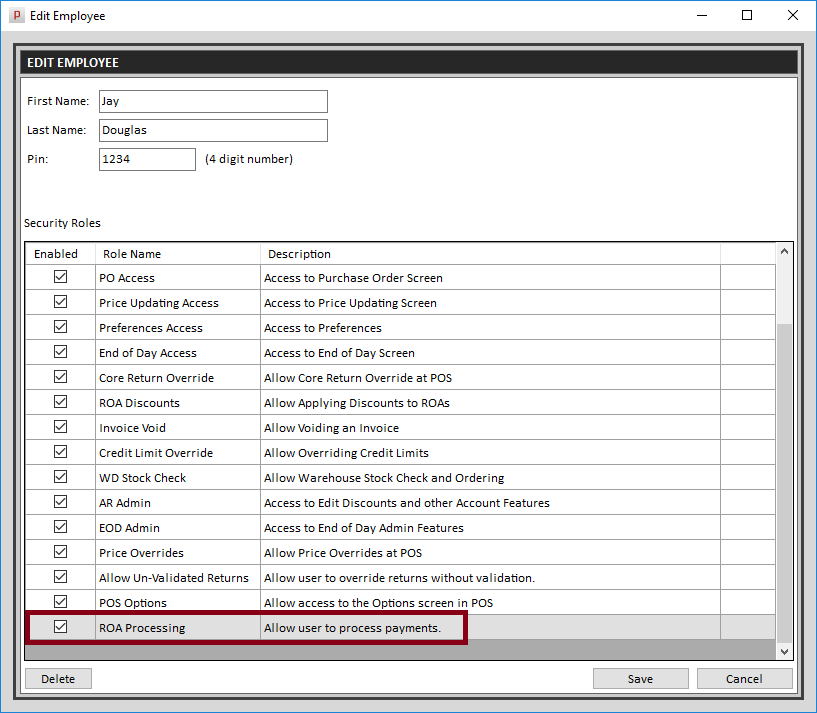 Added a check to make sure split tender matches the ticket total when doing the "split pay" option – if the "force amount tendered" option is checked.
Fixed minor issue with the "Manual Name" feature pushing the invoice onto a 2nd page.
Added scrollbars to multiple screens to help with lower resolution displays.
Added field to Inventory Adjustment Log to record the inventory quantity before an adjustment is made.