Updates must be installed by Positrak Support.
Full implementation of VIN Lookup & Fluid Capacities and Specifications in the catalog. You can access both from the Catalog screen.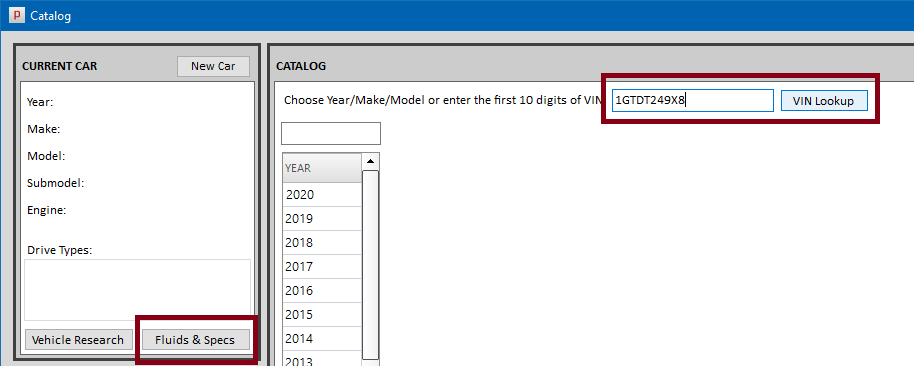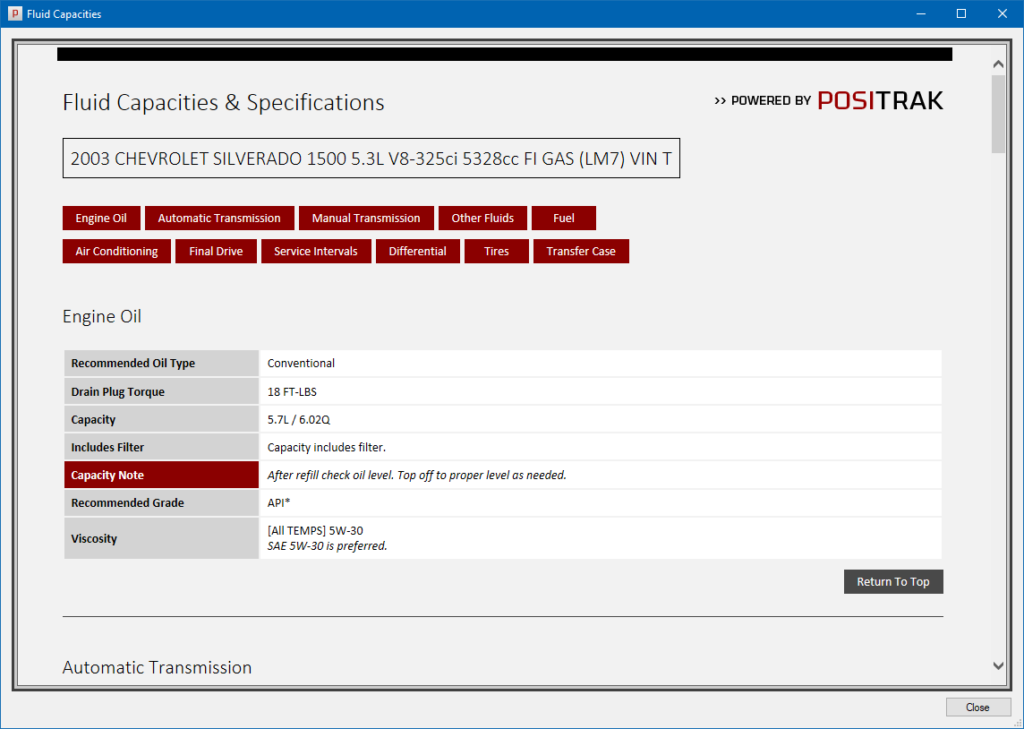 PriceTrak improvements.
Data warehouse reporting changes to allow multi-location reporting.
Added a user preference to bypass the "not in stock" warning when selling parts at POS.
Made month end process automatic via the Report Scheduler. Is now able to run automatically on the last day of the month, or a specified date in the parameters.
Updated to latest Wix Rebate electronic reporting template.