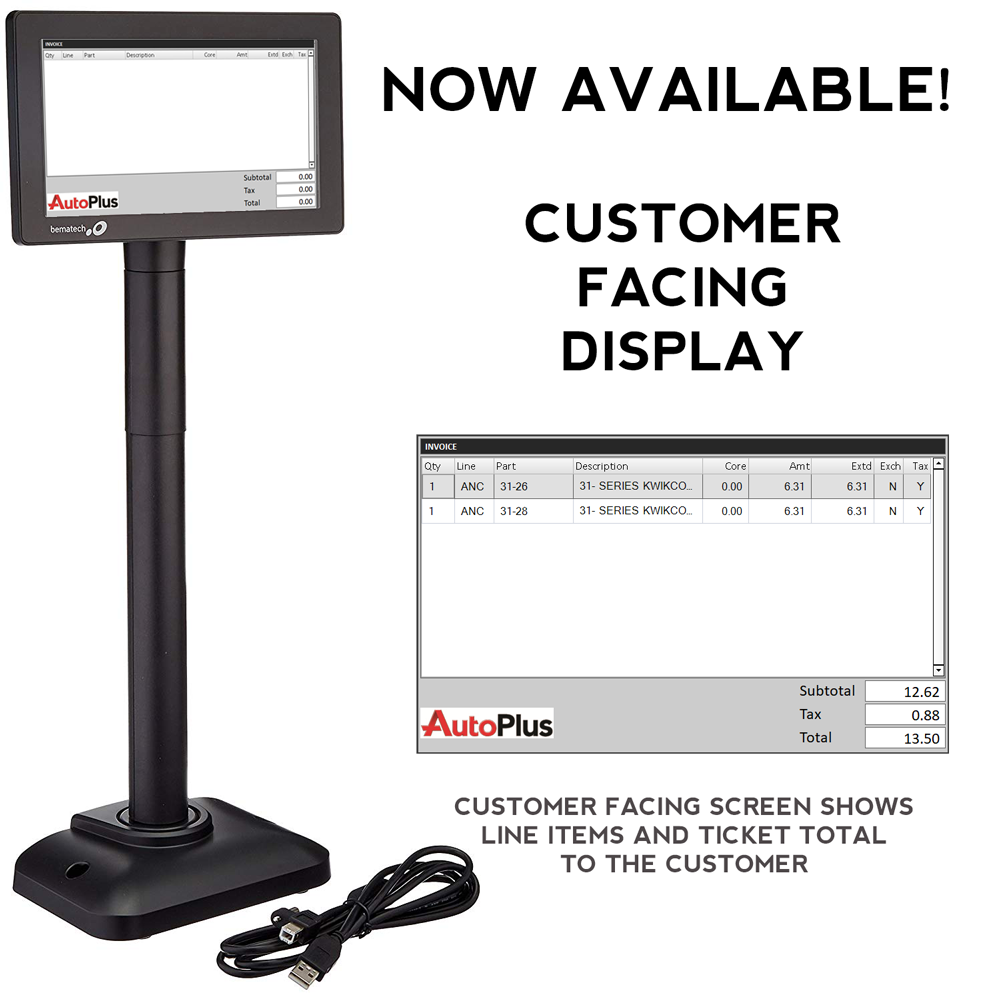 Positrak is happy to introduce a new feature – Customer Facing Displays for Point of Sale. The display is a pole-mounted 7″ screen that displays line items and ticket total at the bottom for your customer. Line items and totals are updated as you add/remove items from the invoice. The display also shows your store logo – the same logo that prints on your invoices.
The displays are a quick and easy setup that connect to your PC via USB.
The displays are $239 each and only an additional flat rate $5/month added to your monthly support. Give us a call today if you'd like to discuss!
Support Line: (800)-727-8040 – dial 1